---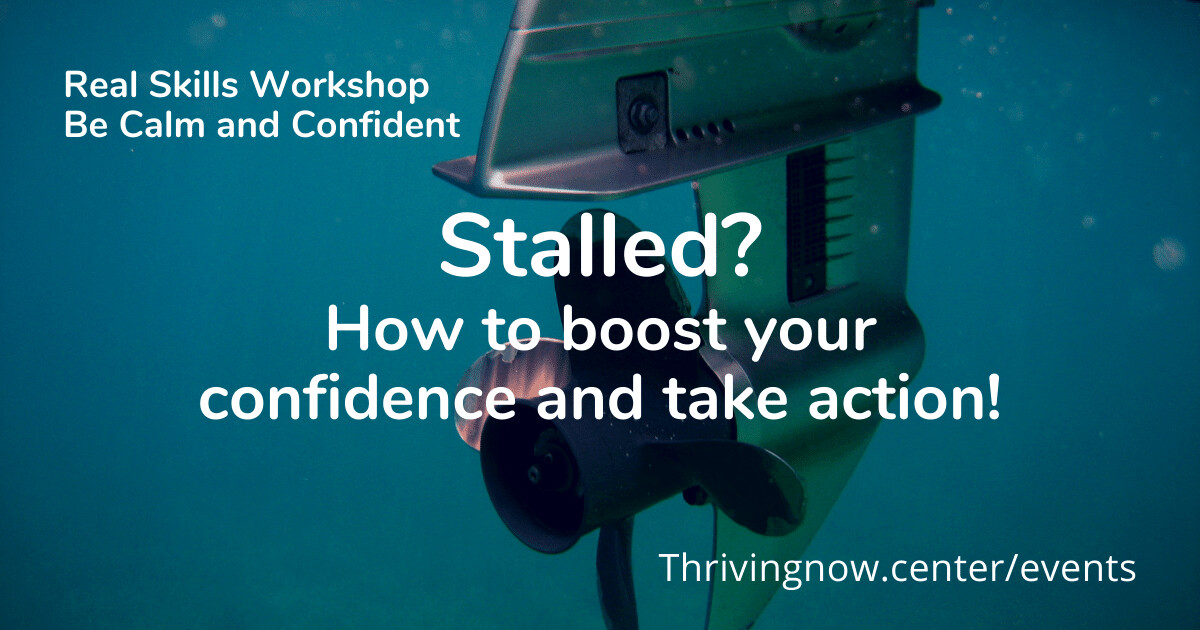 Stalled? How to boost your confidence and take action!
Hosts: Rick Wilkes (@Rick) and Cathy Vartuli (@Cathy)
Recorded Tuesday, May 11, 2021
---
Being able to follow-through on your intentions matters! Yet, it is all too easy to get stalled.
Then comes the rising anxiety. Then so often people pummel their self-worth with "WHY Can't I Get Moving Again?!?!? I hate this! WTF!"
It's crucial for our thriving to get savvy with the stalls in life.
Because stalls happen. To everyone. It's not a defect. It's a design.
If this is news to you, sorry. Stalls are natural.
Like our primitive brain, our system WILL stall under certain conditions. How we behave (internally and externally) when these inevitable stalls happen determines our sense of ourselves and our outcomes.
The Really Good News is that confident stall recovery is a skill that we can learn and practice!
We can get so good at the stall that they seem to, well, transform into opportunities. I'm not kidding.
Because I know. I used to take a stall as a sign of my own catastrophic incompetent failings. "I need to be Perfect! A stall isn't perfect!"
A little later this week I'll share a personal story about a stall that happened too far from land to swim back to shore… and how borrowed confidence saved the day.
Before that, I wanted to invite you to sign up now for our next Real Skills Workshop where we'll get into the nitty and the gritty around the stalls in life, re-tune our knee jerk reactions into empowered response… and know where our next inspired action is.
Let's make sure when you stall – and if you're human you will! – you never crash again. We're so excited to share this approach with you!