---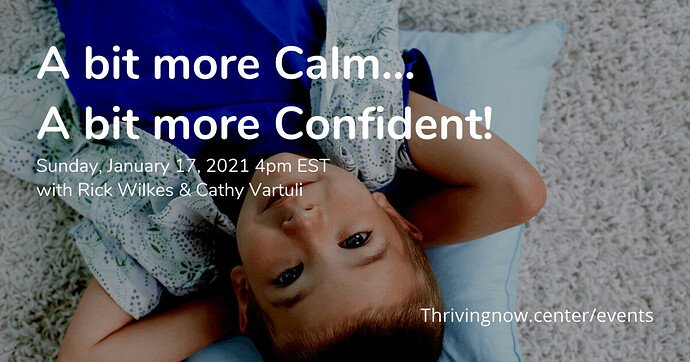 A bit more Calm… A bit more Confident!
Hosts: Rick Wilkes (@Rick) and Cathy Vartuli (@Cathy)
Recorded Sunday, January 17, 2021
---
In this session we explore tuning your body to be BOTH a bit more calm and a bit more confident – a potent and useful state of being.
If you're not already a member of the Center, go ahead and click [Sign Up] above
- Welcome!