Lovely Jean, and reminds me of Archangel Raziel

Here's something I just finished. It's the first one along the lines of what I'd like to start sharing on instagram. I like that it just presented itself and by hardly caring. Interesting given the word that remained there. I guess there's caring by holding lightly and theres caring that strangles


I've had ideas before starting which I haven't been able to manifest yet but this one just came about by messing around. Yay for what wants to come to the surface!

Beautiful palette with the words "care" in the light tints and "in the chaos" in the darker tones feels just right; your composition works…the vertical and horizontal blocks of rectangular-ish shapes lead the eye around the whole piece. I beg to differ that you hardly cared while it presented itself. I believe that you cared deeply by allowing yourself a light hold, curiosity and the courage to explore when you didn't know where you were being led. To me, the white flower shapes are too representational in a piece that is non-representational. That being said, I like the idea of something white in that area that extends vertically into the blue…maybe some caligraphic marks that would relate back to the actual words. Well done, Kate! I think you have an idea for a series and hope you keep going and see where it takes you!


Thank you Norene. What lovely words.
I agree about some more marks where you suggested. I see it now you've mentioned it. & yes I thought the leaf/flowers represented what might grow from care in chaos and like the idea now of that section being more connected to the rest.
I'm not crazy about the colour palette but it's what emerged. The darker shade is a clay paint, so earthy, literally of the earth.
I'm not sure if I do have an idea for a series but I'll see what bubbles up. What did you have in mind when you said that?
Anyway, gosh I so appreciate and value what you've said. Thanks again Norene!
I think the idea of a leaf/flower growing from chaos is great…just make it more abstract!
When I mention working in a series (10-15 pieces that move you forward, despite any discomfort), I mean your next painting will have different colors since you're not crazy about the ones you used, but still using "caring" and "chaos" and colors/shapes/marks that evoke those emotions and how caring might very well calm the chaos; or how chaos can be completely overwhelming…
You're very welcome and once again, I think you're on to something!!


Thank you Kate. I'm curious how this makes you think of Archangel Raziel.
I like how your chaos just appeared as you were messing around. I can certainly see the chaos and the flower gives hope.
I am sort of working on a series of faces, which is what Norene meant by series. I had to ask her what she meant by series and she explained and told me I already had a start.
Hi Jean, it's the rainbow colours. As in Raphael is represented by green and Ariel is light pink, I've heard Radleigh say Raziel presents with rainbow colours. & sometimes presents as a ball of living energy all moving of weaving in and out within itself. So your pictures reminded me of that

Thanks Kate. I remember Radleigh talking about these colors. I've been trying to memorize what each of those angels represent and I keep forgetting but that's ok too. I have been thinking of playing in Midjourney an angel representing each of those colors Rad talks about. I'm excited about this because of how beautiful these angels turned out. That will also help to remember their special talents.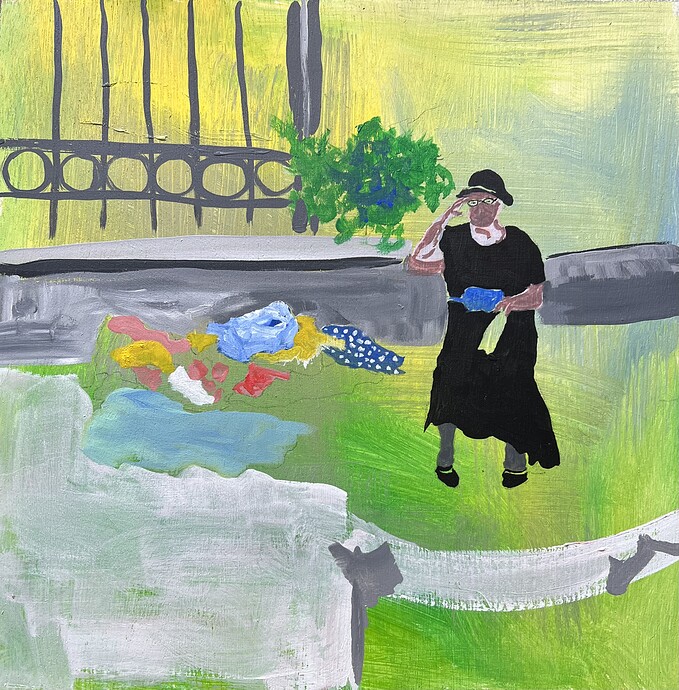 Work in progress! I'm don't know where I'm going with this piece; I know it needs to go somewhere!!
It was great having Nila join us today!


For my fellow creators!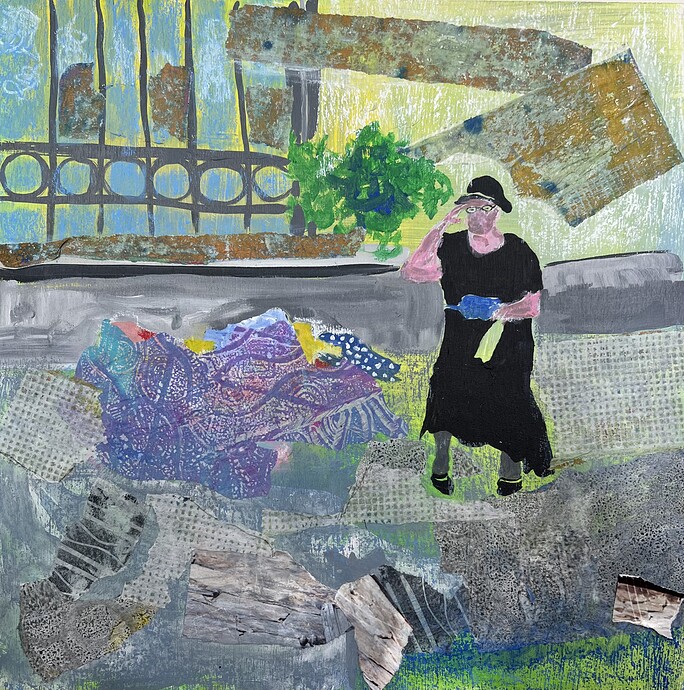 Still don't quite know where this piece is going!! It's gone somewhere though and yet it doesn't feel done to me. Does it to you?? I'd love to hear your thoughts

Mahalo



I'm not sure what "done" means to you. I sense it is a feeling. I can see it might be finished. But it has to feel finished for you. Maybe leave it for a bit, create something else, come back to it later and see how it feels o you.
Yes, it definitely a feeling as to whether a piece is finished or not. Thank you for the suggestion to leave it for a bit! Coming back to it with "new eyes" has always helped me!
I showed my drawing to my son last night and said maybe someday I'd learn to draw a perfect circle. He said why? I said Hmm, ok then. Why? He typed, Everything is not perfectly round.
I replied, thank you for pointing that out. Now I like my sketch better.
He has art talent and he's really good. He's using it for work drawing up window sizes and coverings at work.
What a good reminder your son gave you!