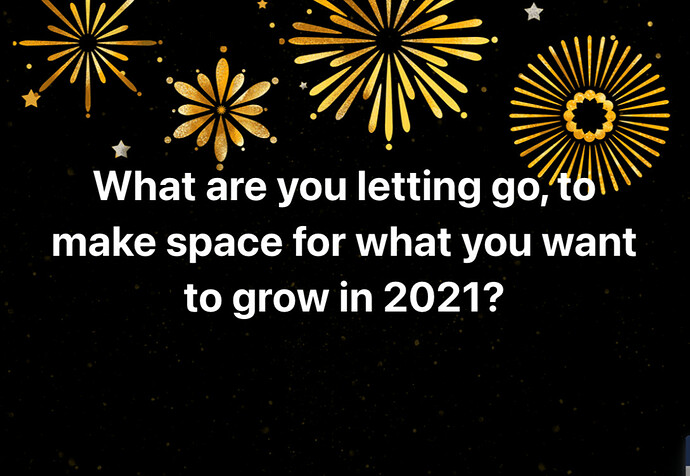 My partner @Jem posted this on Facebook. I wanted to open a space here for us to share as well, especially with the Circle Members session tomorrow:
Let's Rock 2021! Inspired Action & Emotional Freedom Together!
You can become a Circle Member at any time here.
So what are YOU letting go?