I was involved in martial arts for many years…Karate, Aikido and Tai Chi mostly, beginning as a teen. I'm on the mailing list of Tony Blauer who has a very 'naturalistic' system of self-defense based on our mammalian nervous system's 'flinch response'. I find him to be a very interesting and deep thinker who has a very different mind than most martial artists. I thought this most recent email from him was really relevant to many of the things we consider in our community in regards to emotional freedom…
---
"I saw this meme and it made me think…
It made me think that self-defense should be holistic and extended beyond the physical realm - it would help us all lead safer, less stressful lives.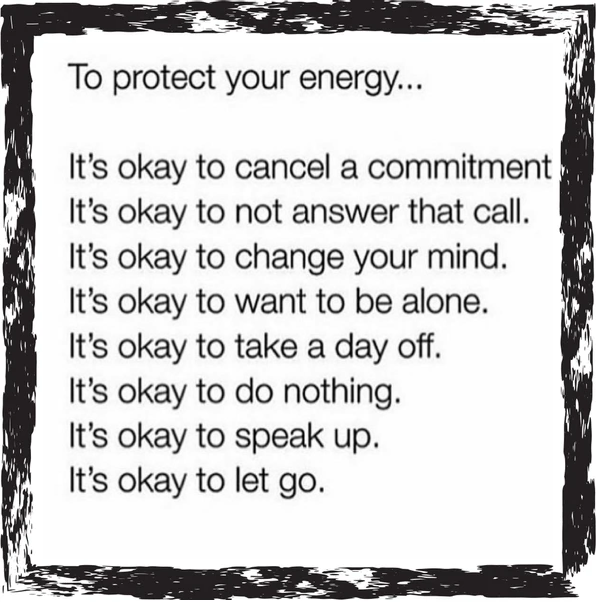 Okay, you read the meme, it doesn't directly connect to the self-defense we all visualize.
For example, what do you think when you think 'self-defense'? Do you visualize fists flying, violence, a physical fight?
Most would. After all, self-defense implies to protect.
Here's my big idea:
Self-defense can be spiritual and more holistic.
What if we thought of self-defense as protection, that extends past property, body, or life?
Of course, the most urgent type of self-defense would be for sudden physical violence, but shouldn't we also learn how to detect, defuse, and defend any threat that would compromise our health, well-being, and emotional and psychological safety?
*And we could/should expand this list to include nutrition, energy, recovery, interpersonal communication, and more.
Here's a new definition to meditate on:
Self-defense: The ability to protect yourself from any physical, emotional or psychological threat, danger, aggression, or attack. That is holistic self-defense - we would just need to widen the lens on what a real threat is.
The new holistic self-defense would require a different definition for situational awareness, one that included self-awareness at its core.
I think this is pretty cool and much needed.
And here's a potentially big

moment…
Most of us endure emotional violence far more than the physical. The irony is that it appears in the form of shit self-talk. We are both attacker and victim. The attack comes from within - negative thoughts, worrying, self-doubt, fear…
Remember, 'time' is the only resource we cannot regenerate - when the attack originates from within, we are essentially mugging ourselves… of confidence, energy, opportunity and our time.
The meme inspired this idea. We all need recovery time. Reread the meme and let's stop mugging ourselves.
Have a great weekend,
Coach B"