I love the mind of Alan Watts.
"Our consciousness is almost completely preoccupied with memory and expectation."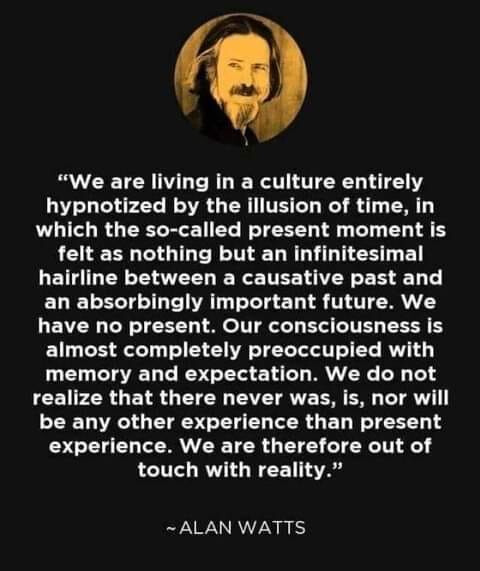 Yeah, the "now" in Thriving Now is the eternal reminder to me to:
Be Here Now.
I like the Now in Thriving Now Rick. Lately I say to myself I am 'enough now', 'here now'…just bringing things back to the now! Not waiting or delaying, but being and doing more now. It is a practice though. Years of conditioning. Looking into the future, pre occupied with the illusions of more and not enoughness


I like these words, "enough now", "here now", Barbs. They bring a calming peace to my nervous system.
I'm glad Juliet, they do for me too!