What is the sound of your intuition?
When I was in my head and my body was sick, trauma had so affected my primitive brain that it had an immediate reaction to virtually ANYTHING.
And yeah, it felt like an Inner Critic.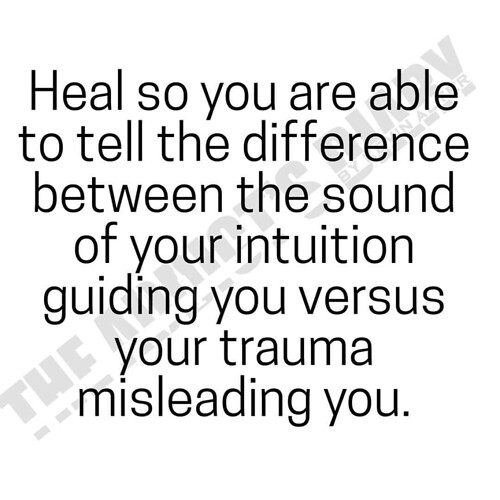 My spiritual teachers at the time, as a condition of working with me, required that I meditate before breakfast and before dinner, 20 minutes sitting in a chair.
After ONLY 1.5 years of 2x daily meditation, I really did start noticing that after a thought was criticized and threats all made raw and "real" (even when they were not)… there was a stillness and gap.
If I went a bit deeper within… and listened… my intuitive guidance was there.
It felt kind and understanding, even if directing me in another way than I'd been going.
It did not "need" to "rush in" with an assertion… it was patient in a way I honestly wasn't used to.
It seemed to have access to more "data" about what was right for me in the moment than, well, made sense to my head at the time.
Clarity is a gift we give ourselves. It does mean becoming still and calm enough to allow the "reactiveness" to rise and allows to fall quiet enough to hear and "still voice" within.
My work with clients and EFT Tapping has a core intention the quieting down (that is also available through meditation and other practices) and the healing of trauma so the true essence of the person rises and becomes clear… to THEM. And, if they want to, emerge and engage in the world to share their gifts and accept their gaps.
Love to you


@Rick