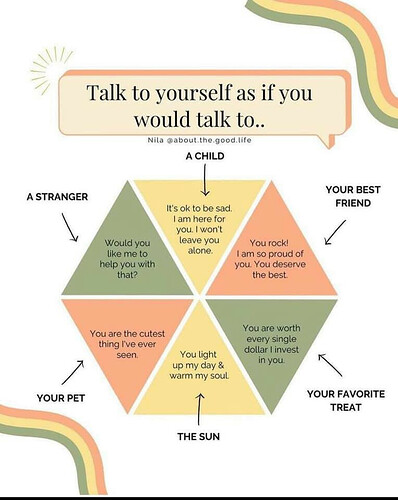 I've sat with this image and its essences for a few days… noticing how at various times as my energy ebbs and flows that there's a "need" for these different flavors of self-talk.
This morning the Your Best Friend stands out.
You rock! I'm so proud of you.
What are you needing to hear this Now?