Pretty. The otter looks peaceful, curious and content .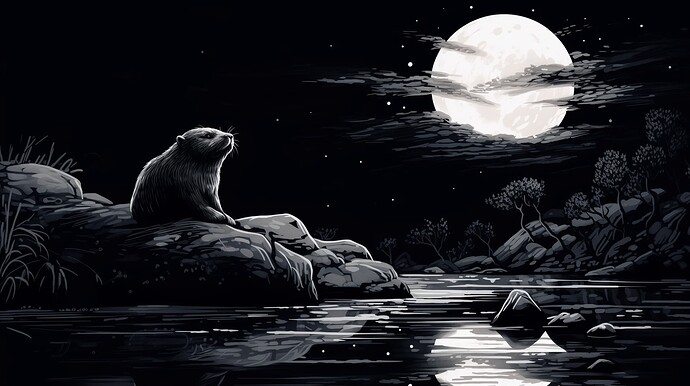 Using ink, draw a monochromatic scene of a moonlit night where the moon's reflection shimmers across a dark river with a river otter sitting on a large rock in the river --ar 16:9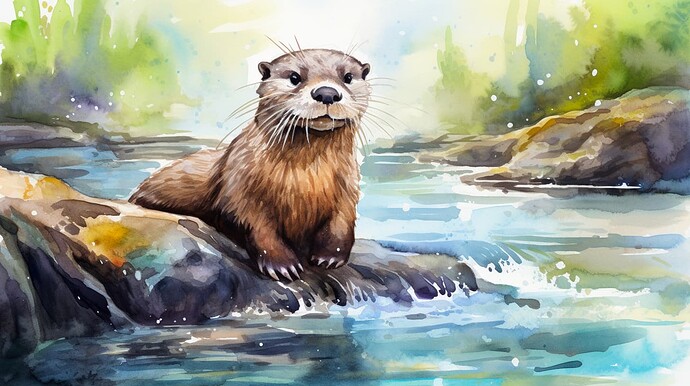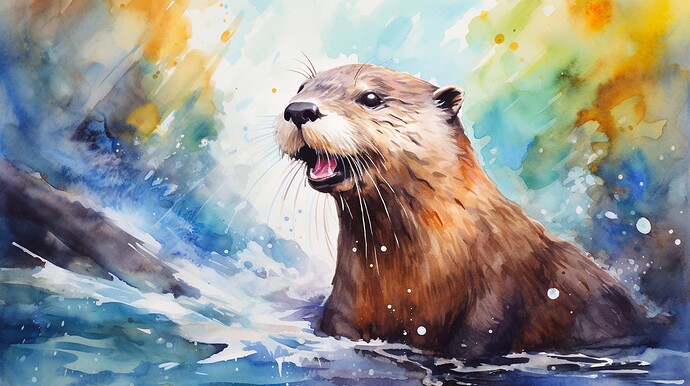 Beautiful majestic happy river otter, appalachian mountains of nc, in watercolor and colored chalk --ar 16:9
I love the colors in the neon cubist otter!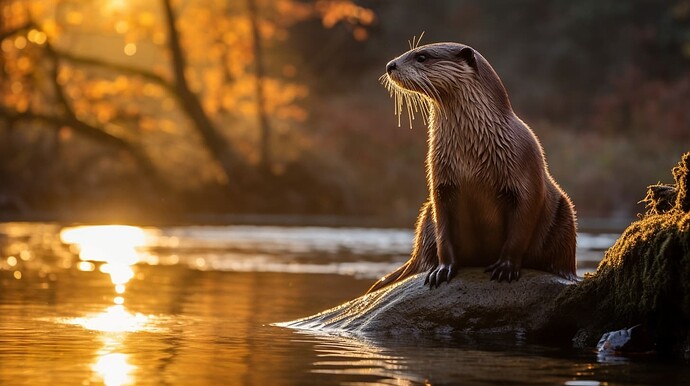 Peaceful. Appreciating generating choices and refining and finding the image that reflects what I wanted to feel – with surprises, too. Always.