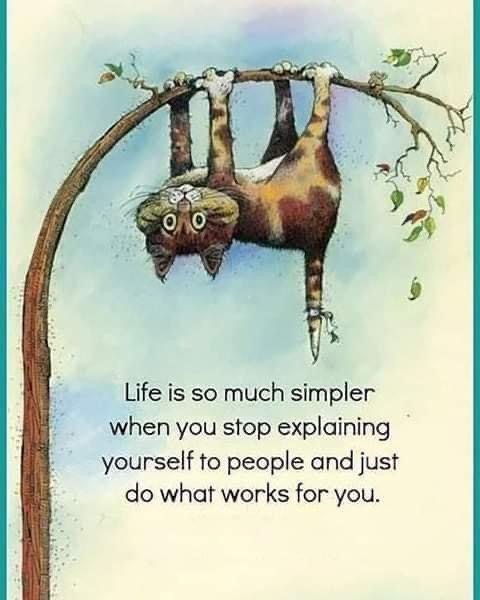 Now if everyone would stop asking me what happened to my dog? (I gave her a haircut and I then feel compelled to explain!)
Yes sometimes we do feel compelled to answer. What used to bother me was when people asked, what's new or what have you been up to? Once I told someone I'd been knitting sweaters for squirrels but had trouble catching them to try the sweaters on. She got mad at me.

I still cringe when people ask what's new or what I've been up to. Or, worse, what my plans are for the summer, etc.
I end up feeling like there's something wrong with me because I don't really have anything that I consider newsworthy, then I end up fishing around in my brain hoping I can come up with something that sounds "interesting enough".
I know exactly what that feels like within me Margo. I have always felt like they are just being "polite" but they really don't want to know. I've also shared a bit of what interests me and their eyes glaze over. Most people go places and do things. I almost always enjoy what I do in my house. We could always say, Oh we've been doing things that warm our hearts. I wonder if this would make a good subject for a circle call.
I like coming up with absurd things.
"What's new with you?"
"Well, I decided to start bathing again…".
"It looks like the charges will be dropped…"
"The doctors all say it's very likely I'm not contagious anymore…"
All said with great enthusiasm and a look of "isn't that great!" on my face…
What a good idea Glenn

I think my knitting sweaters for squirrels was pretty good but I'm sure there are even better ones. I'm going to put on my silly hat and play with absurdism.
I think it's like asking "How are you?" when they don't really want to know. I often answer with a simple "Hello" and it really throws them off.
Them: "Hey, what have you been up to lately?"
Me: "Hello!"
Them: Confused look…
Zig Ziglar used to great everyone everytime with "Good Morning!" Yes, at 10pm in the elevator. A bright cheerful Good Morning!
I love the squirrel reply. To me that speaks to the weirdness and uniqueness that I find so appealing. But some people cannot, for example, handle in their brain humor like that. Best for them to stay away from me . I had a friend (for a while) whose brain did not process absurdities. She found being around me very uncomfortable – even though I don't consider my humor to be nearly as absurdly clever as knitting sweaters for squirrels but having a hard time catching them!
Brilliant Margo! I have a friend who always says Good Morning no matter what time it is. It's annoyed me sometimes but I'm sure that has to do with what mood I'm in at the time.
You're right that saying hello can throw them off. I found that asking them a question works too. They forget about wanting to know what I'm doing because they love talking about themselves. I do that often when I am sure they don't really want to hear about me and I don't feel like sharing about me.
I'm glad you like my squirrel reply. Recently I was thinking about saying, "giving a lot of thought about what the result would be of a cat and dog producing an offspring. So I went to AI and played around. What have you been up to?
When I was a little kid I thought cats were female and dogs were male…that's how I had that sorted. So, in that universe there could be offspring…
I like the 'Good morning' option…
I will often use a line from that great fun movie 'The Big Chill' and just say to someone "Are we the first one's up?"
So I think combining those two statements, 'Good morning…are we the first one's up?' would be an excellent opportunity to create some mild confusion and/or laughter.
If you've got two minutes and twenty-four seconds to spare it's a funny scene…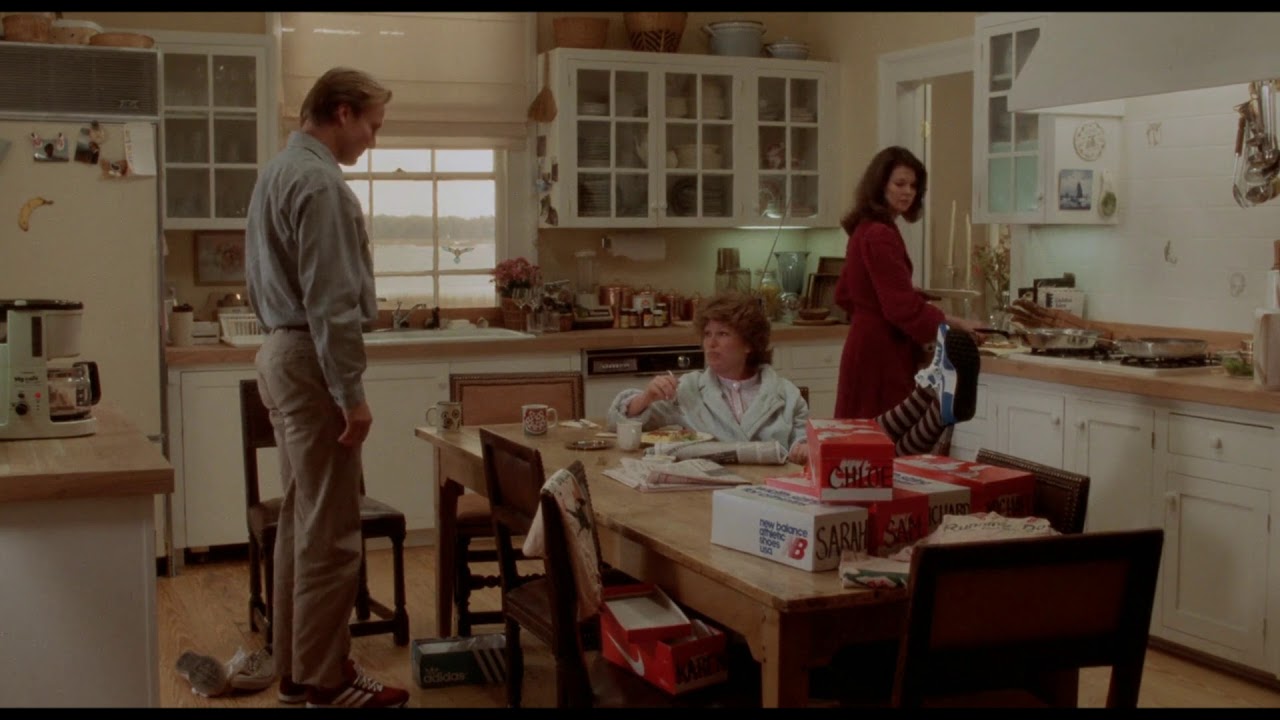 I wasn't the first one up this morning

but its an amusing expression.
I watched the video but couldn't understand much of what they were saying over the "music" (a pet peeve) and there wasn't any cc on it. I did enjoy seeing the way they changed scenes with shadows fading in and out of the wall.
What they were saying wasn't really important…it was the idea that all these people had been up for probably hours busily and noisily getting their day started and then Jeff Goldblum comes in long after they've all cleared out, obviously having slept through all that activity, and then asks 'are we the first one's up?'. Anyway, maybe it makes more sense and is funnier when you know the larger context of the movie and the various characters…

Yes it made sense when you explained it. Thank you Glenn.
You too Glenn! So did I. That's why I wanted to see what Midjouney would come up with if I asked for a cat/dog offspring. I got some weird pictures but not quite what I was looking for.

I think I'm going to watch the whole movie again! It's a good one, for sure!