Hmm… just trying to recall my reflection on the workshop of "Letting beauty influence us"… and well, as a musician, I can't help but think about guitars.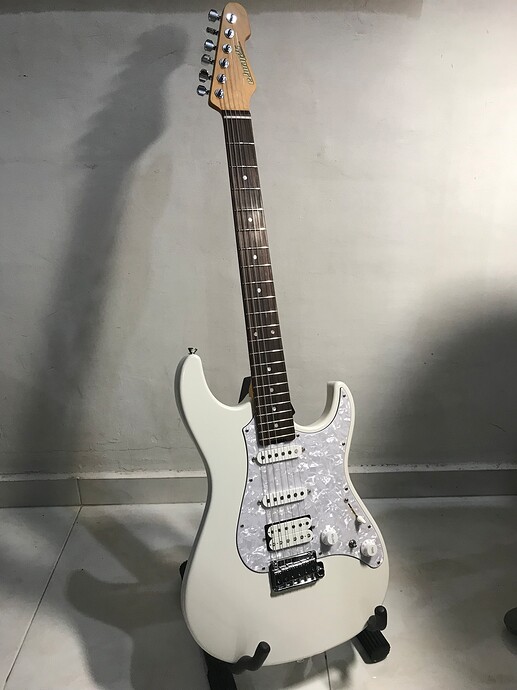 To a normal person, this is just a piece of instrument that make out of electronics, wood and strings. But to me, I see a gateway to the expression of my own soul. A talent that represents my story. And the resonance of the sound that comes from what's uniquely from my own fingers.
I tend to always want the best guitar that "feels" the most comfortable to play… the wood, the craftsmanship, can all be felt in the fingers. I can play like a pro, shred like a master. But at the end of the day, if I'm not inspired by what I'm playing, what's the point of my skills?
I'm growing to love the beauty in the craftsmanship of a guitar, and moving to less heavier genres like blues and funk. I realize that good music doesn't come out of how "perfect" the sound comes out of your instrument (mixing, quality of instrument etc.) but how much "soul" and dedication is put into every note that is being played.
Great guitars don't have to be perfect, but when it's "perfect" in your fingers, every note just sounds so much more inspiring!