So I signed up for Carol Look's class Power Up your Momentum and tapped a lot about joy, ease, fun and how these emotions lift our vibrations. Laughter has gotten me through some tough times. I remember my mother asking, "how can you laugh at a time like this?" Yes I cry too and hard. I also get depressed and angry but sometimes I can laugh at the stupidest stuff. Like the time my lips were sewn together for six weeks. It was one of the funniest times in my life. I blogged about it.
Because I love to laugh I created my fun page on Facebook and enjoy scouting around for funny things to post.
I subscribe to the Chicken Soup For the Soul daily stories which are uplifting and often funny. I bought this book 101 Feel Good Stories and laughed out loud at some of the stories.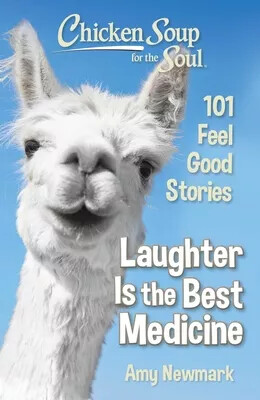 So how do you have fun? What tickles your funnybone ? What do you do to lift your vibrations? I'm sure everyone has their own ways to have fun, find joy and lift their vibrations. I'd love to learn about yours if it feels right to you to share.