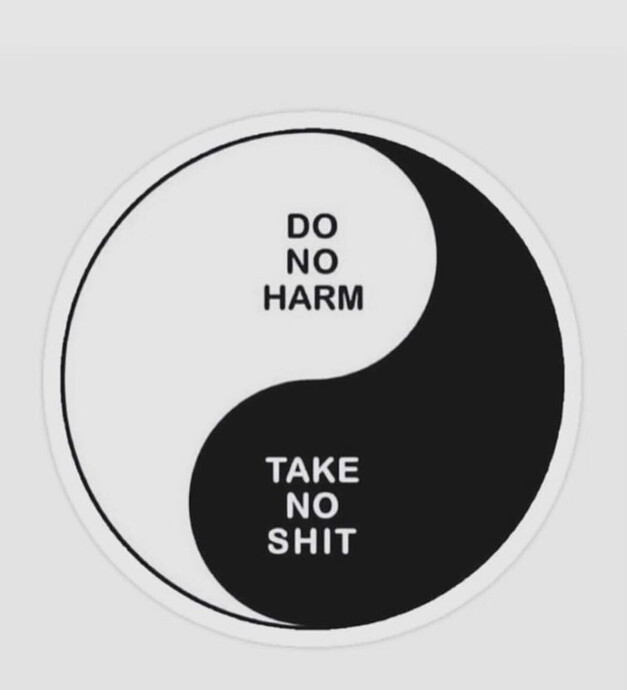 The Yin/Yang of healthy boundaries!
My boundaries need some shoring up because I think I've taken on some shit by appearing to be available 24/7.
Do you use Do Not Disturb mode on your iPhone? I've configured mine that if someone on my Favorites calls twice in a row, it will go through. Otherwise, texts and calls do not disturb me. It's… a start. I want to be available 24/7 but only in a real crisis!
Great idea! I use Do Not Disturb while on Zoom, Head Space, and when I'm FTing with Art with Friends. I just added a new Do Not Disturb schedule (daily 5:00am-9:00pm!) with certain contacts/apps who are allowed. Mahalo for the suggestion. I hope I have it configured properly; time will tell!
I have one from 1030-7am that uses the double-call to "get through" so I have that for sleep as well. Nice that it can be tweaked, too.