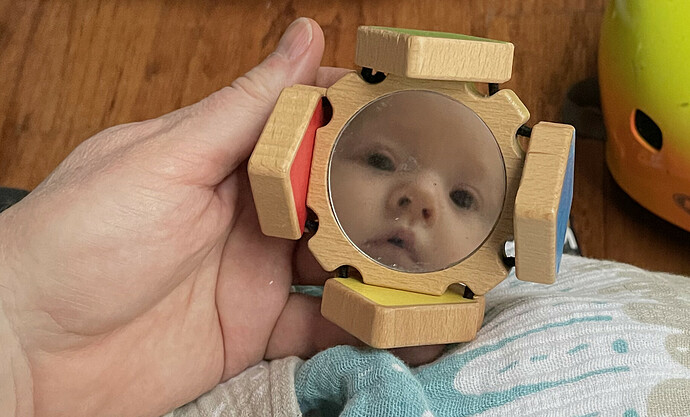 My daughter looks at herself with wonder and curiosity.
Even though her legs are pudgy.
Even though she can barely steady her arms enough to grasp what she wants to hold.
She can't even crawl!
I know. Duh. She just turned 5-months-old yesterday. None of those things are "expected."
But DANG! We get so hard on ourselves! We start expecting things of us that are, honestly, as ridiculous as if I expected her to run up and down the stairs.
My sense is that this kind of wildly harsh expectations and judgments around our body impact our capacity to embody confidently.
Is that true for you or anyone you love that you'd like to share? (You can always refer to them as "This person I know and care about" rather than by name… even if that person is you.

) We want you to feel safe and free sharing here.