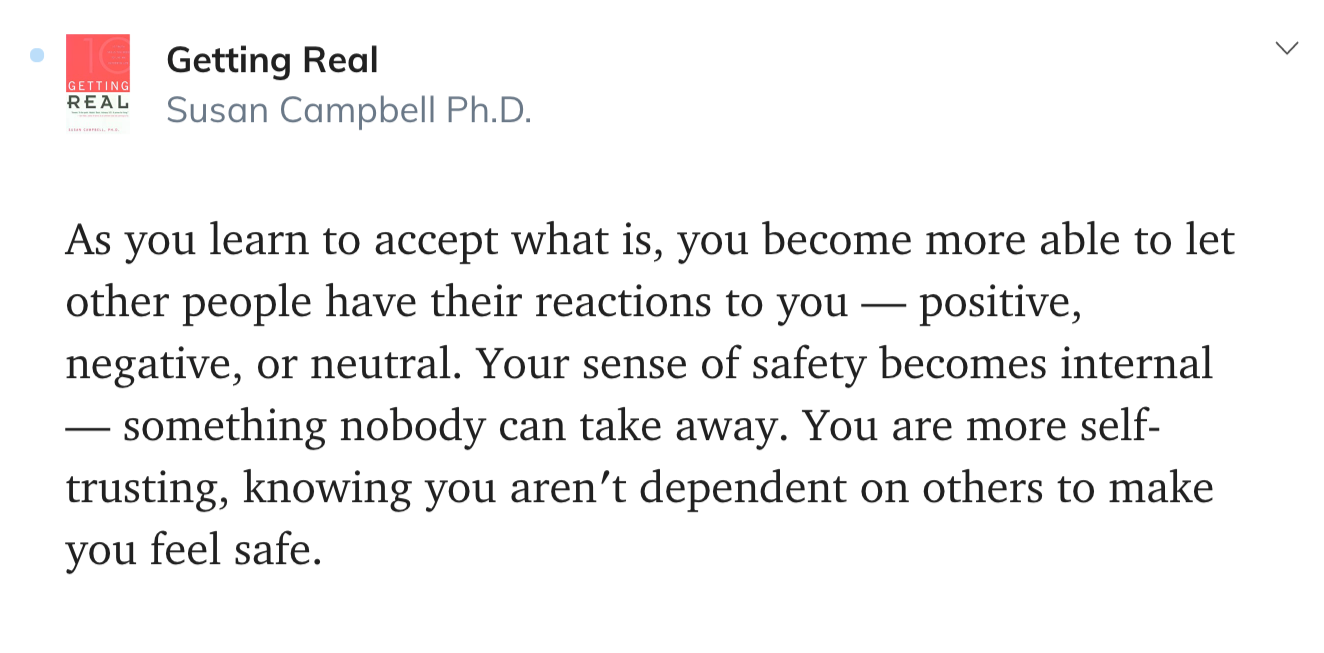 Accepting What Is… required for me accepting that I was taught, actively, that if there was anything "wrong" that I needed to "fix it."
It was easy to teach me that. It's both my heartistry and my engineer nature and nurturer's soul that make me want people to feel good, be pleased, and enjoy a thriving life.
But WOW.
That orientation can really evoke a lot of distress without a practiced skill of Acceptance.
Acceptance doesn't mean "like."
It means, at the emotional and energetic level, being aware that a situation exists and… letting that be true.
"She doesn't like me."
Acceptance to me as a teenager meant that there was something wrong with me. It caused strain and pain and heartache.
But when we notice what's REAL, and we accept it as REAL (even… and especially if unwanted), it frees us.
It Frees Us!
Yes, it does. We're not pushing against reality if we accept what's real.
We do not have to like what is real.
We don't have to passively take in and tolerate it.
We're letting go of denial as a way of protecting ourselves (which was never meant to be chronic anyway). We're allowing ourselves to feel grief, sadness, even anger… because we can be with those emotions now… rather than pretending we don't feel that way.
When we're not resisting what's real, we're now free to adapt. And resilient adaptation is core to thriving.
Getting Real is a set of learnable and sharable skills. This book by Susan Campbell is an excellent resource for that, as is the practice of being in community like we're cultivating here.
What's something Real that you have a hard time Accepting?
@Rick
Affiliate link helps to support this community.*