I do guitar repairs and also paint guitars as well as do some guitar building. Some of you are already aware of this. This is a job I just completed for a customer who is a well known local bass player. The guitar is a 1966 Fender Precision Bass that has seen some action over it's 55 years of service. The owner of the bass bought it in 1977 I believe. I had to do some fairly extensive repairs to it before repainting it. I thought I'd show it off here because I'm pleased with the work I did.
This is how the bass looked when I received it.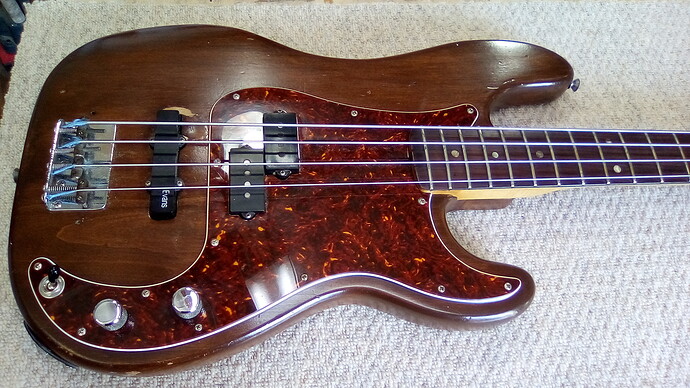 After the repairs and painting.