Too funny and maybe a tiny bit too true.

Ha ha ha ha ha ha ha ha (good they made me say it a bunch of times before I could post).
My dog refuses to cuddle. Bitch.
My cat, Mickey, is not a cuddler but he let's me hold him and rub his belly. We have some games we like to play together…he's still pretty frisky. He's an interesting fellow. I let him out and he stays in the yard and when I call him he comes back inside even at night. He's quite a talker too.
Here he is posing with an attitude…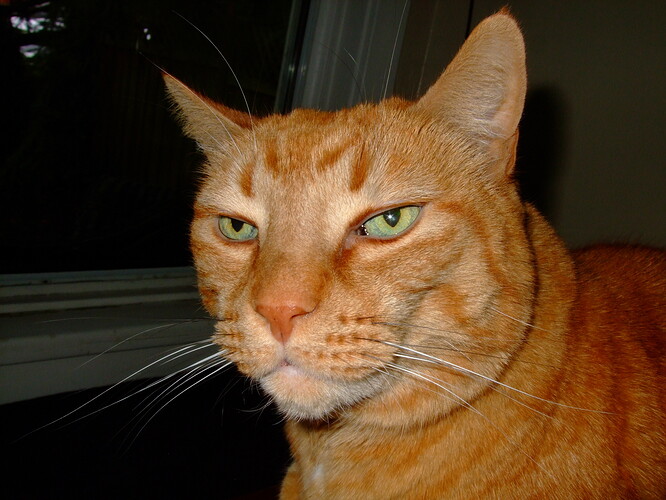 I think Mickey needs a middle name. What do you think of Kevin?
It's like a city slicker trying to sound like he's from the country…Jimmy Bob…Billy Dean…Bobby Joe, that sounds country… but Mickey Kevin…doesn't really roll of the tongue the same way…but I'll consider it.

Mickey reminds me of Mother Regis whose eyes could pierce just about anything!
The only Regis I knew was Philbin.